Tasked to design the brands website landing image for their online Highlighter campaign Refract YOURSELF. This design was inspired by old bill posting adds being ripped down, but instead of another add showing beneath it, more about-face appears. I achieved this by physically printing out campaign shoot/product images to then rip and paste them together. My completed assets went on to be used for ads and social media posts.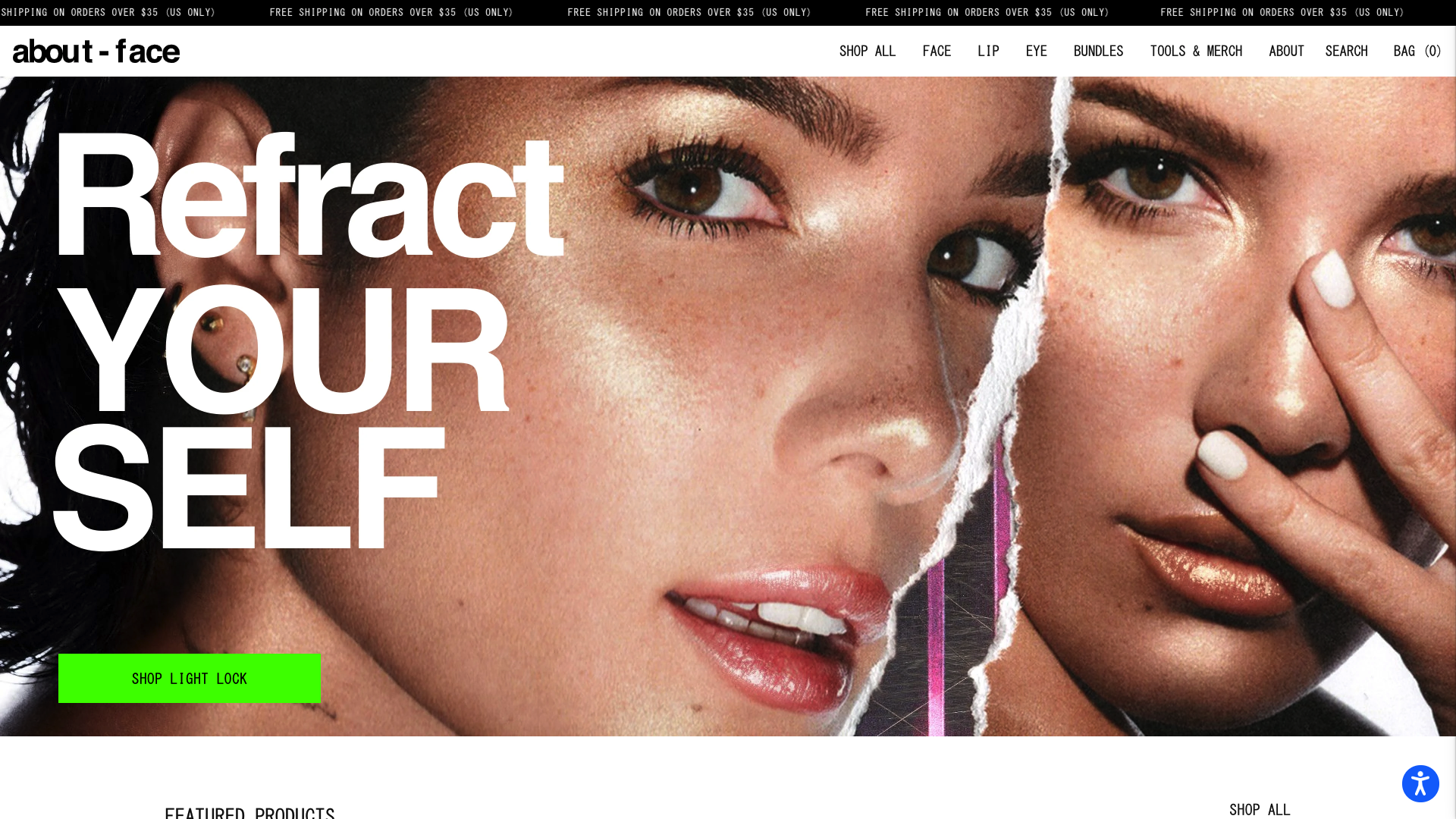 ︎
Worked closely with the art director to create their Instagram launch post. I was given the instructions to create an image with multiple date stamps. I decided the most efficient way to create this idea would be to go out and buy an actual date stamper and start creating physically. While creating different versions, I felt the actual launch date was getting drowned, to help bring attention I brought in a highlighter.
︎
Challenged to develop new graphics for a neoprene makeup case. In the process of designing new brand Ideas, I created 8 different wireframe options, combining different color ways, and proposed out of the box zipper tab ideas. My hand drawn type of the brand name was a favorite amongst the team, it went into production for a couple different samples.




︎
Tasked to edit photos from previous photoshoots to reuse as email blast assets.
︎
Designed print collateral providing makeup ingredient lists to be included with sample send outs. For this task I was supplied with the asset images, to add unique fun to the card I choose to zoom in and show each makeup product being listed in a different light. For the type placement I chose to mimic the company's email blasts to keep consistency.